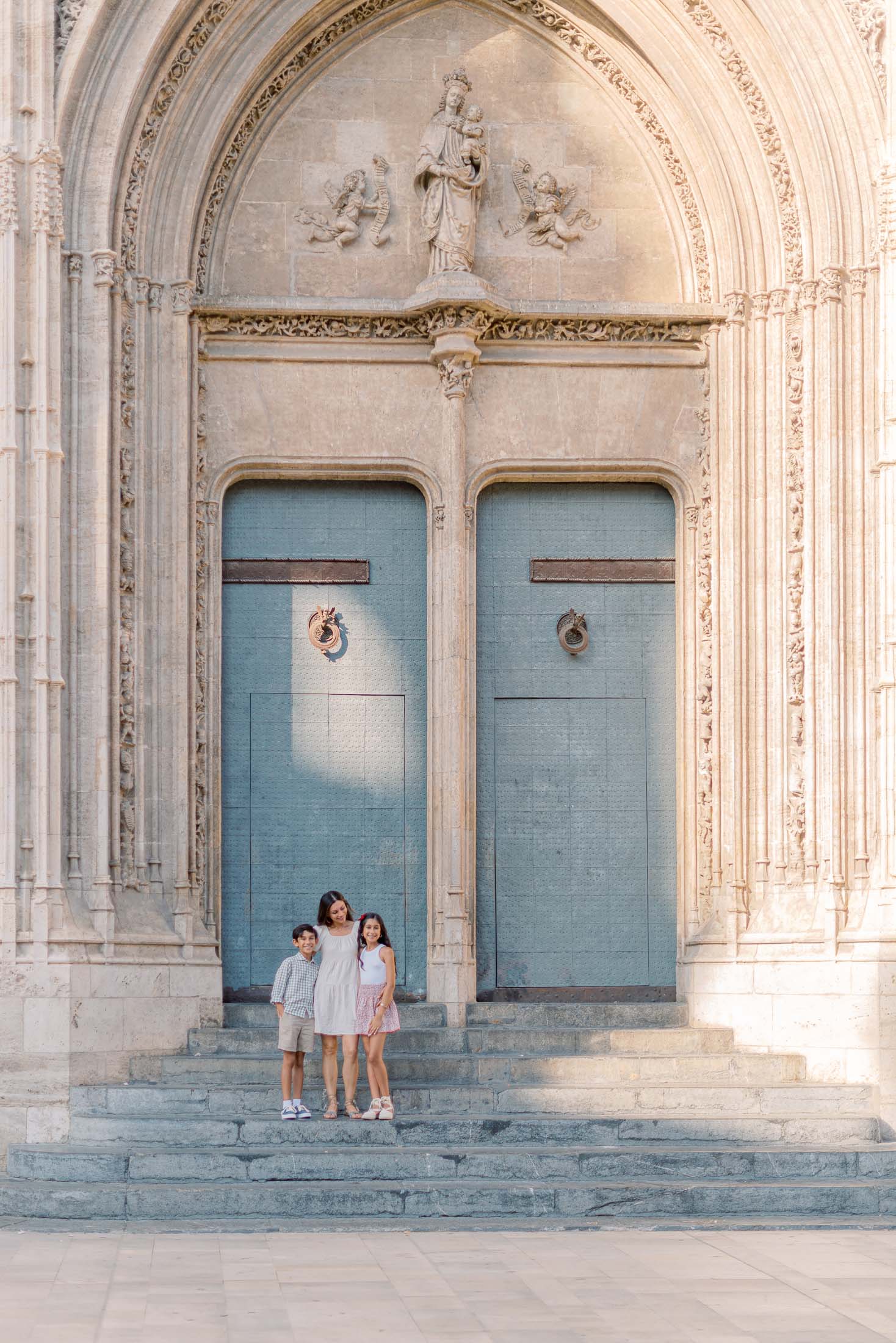 Central Market / Valencia, Spain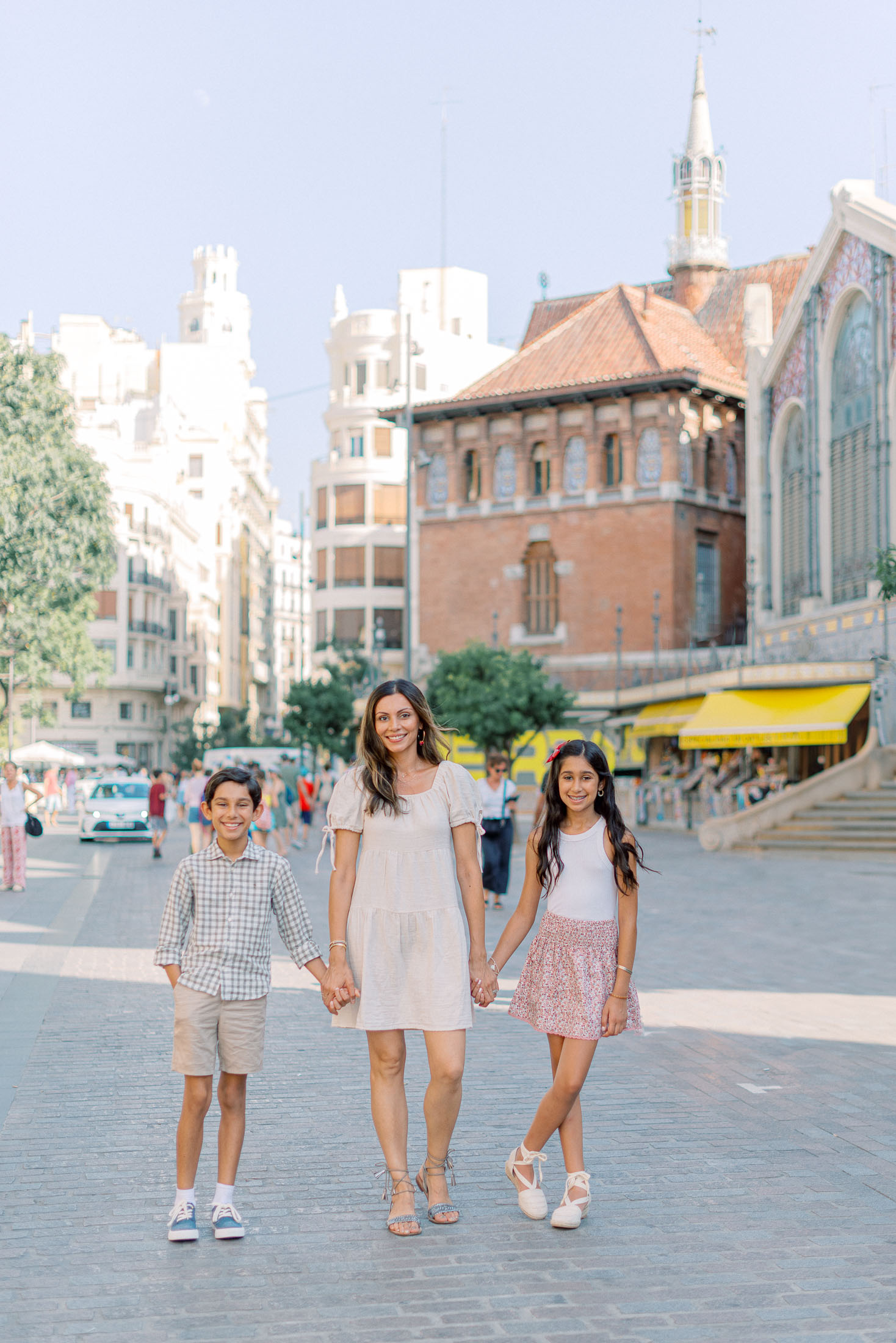 Vacation Photographer Valencia Spain
Type: Central Market Family Photoshoot
Duration: 90 minutes
Time of the day: Afternoon
Location: Central Market, Valencia
Theme: Vacation Family Photoshoot with pretty streets and a historic backdrop
Find out more about our shoots here.
As the warm Spanish sun painted the picturesque streets of Valencia with a golden hue, a family from Washington D.C. arrived at their photoshoot ready to create lasting memories. A mom and her two children, a spirited young boy and an adventurous teenage girl, chose the charming city of Valencia as one of their European summer stops. The goal? To not only immerse in the vibrant Spanish summer but also to enhance their language skills and connect with the rich history surrounding them. And that's where our role as the Vacation Photographer Valencia Spain came into play. When it came to selecting the perfect backdrop for their family photoshoot, the Mercado Central emerged as an obvious choice. This bustling market, is a true gem of Valencia, with its ornate architecture, vibrant colours, and an atmosphere that is both lively and timeless.
Capturing Precious Moments: A Memorable Vacation Photoshoot in Valencia, Spain
CAPTURING the essence of this family's vacation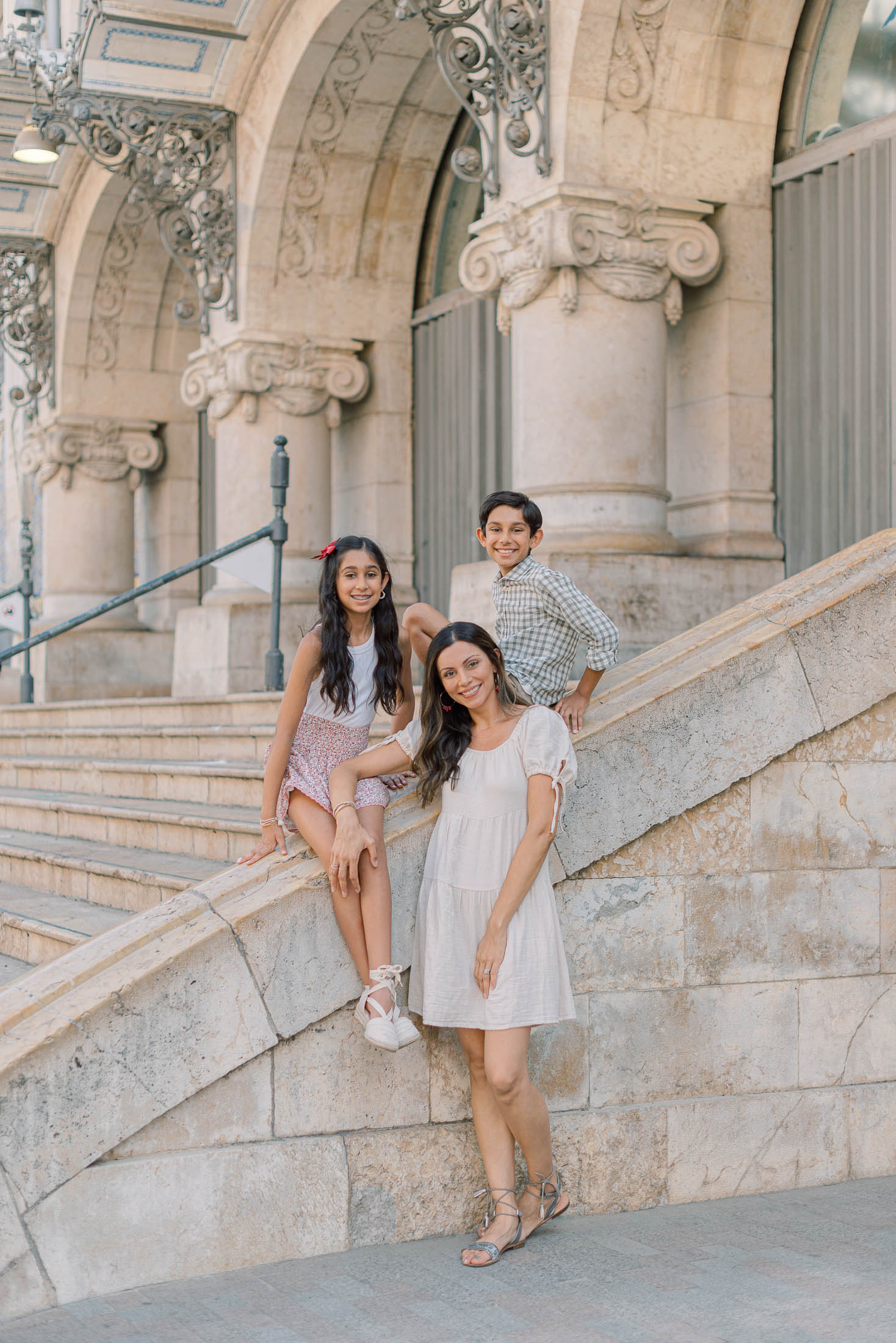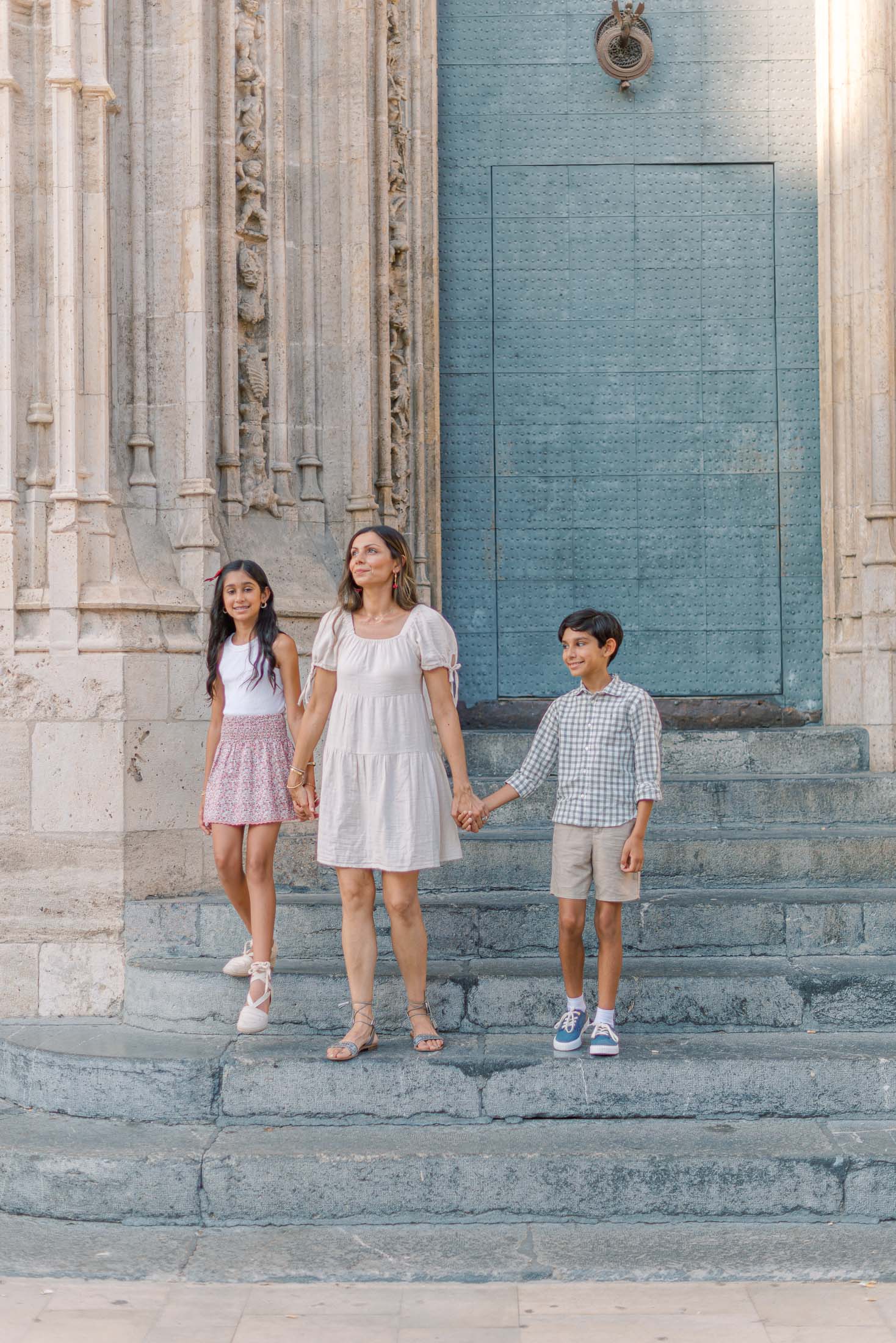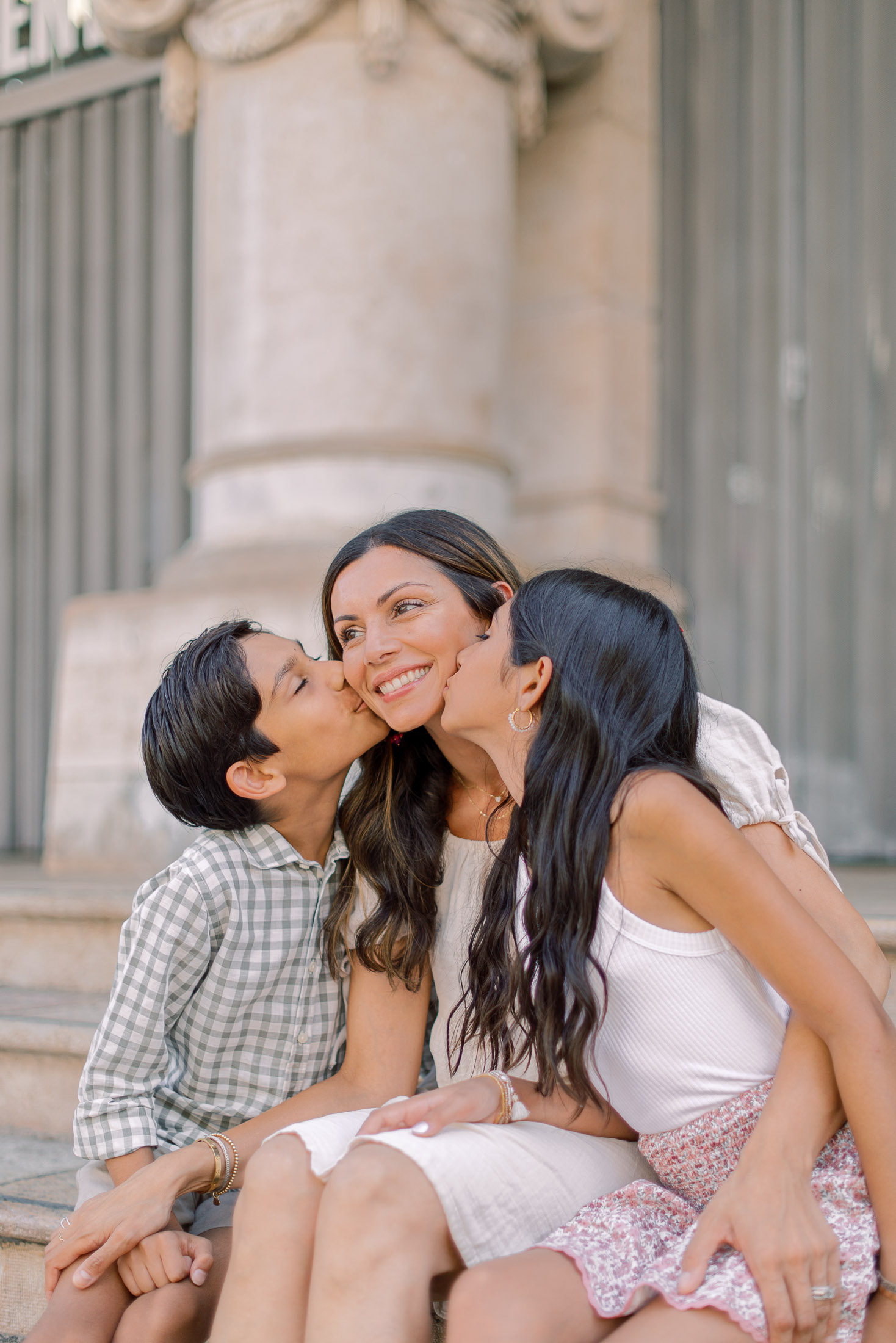 Candid and heartwarming shots that speak volumes about the love, laughter, and shared experiences that define their journey.
The Mercado Central provided a vibrant backdrop for the family's photoshoot, allowing us to capture the vivid spirit of Valencia and the close bond of this mother and her children. Our role as a Vacation Photographer Valencia Spain wasn't just about taking pictures; it was about weaving their journey into memories that they could carry back to Washington D.C. as cherished souvenirs.
So, whether you're a family seeking to document your European escapades or a solo traveler exploring the wonders of Valencia, remember that a Vacation Photographer Valencia Spain is here to encapsulate your moments, ensuring that the magic of your journey remains documented in time.
Vacation Photographer Valencia Spain - A Memorable Mercado Central Photoshoot
In the heart of Valencia's Mercado Central, a family from across the ocean shared their joy, laughter, and love for each other. As they continue their journey through Spain, the memories we captured will forever serve as a reminder of the sunlit streets, the bustling markets, and the vibrant culture they embraced during their Spanish summer.
Prior to the photoshoot, we collaborate with the couple to create a well-thought-out plan that ensures convenient proximity between locations, minimizing the need for excessive walking.
We understand that many couples express feelings of shyness when facing the camera, but rest assured, we prioritize your comfort and excel at capturing stunning images. Our photography style is centered around crafting natural and timeless photographs that will remain cherished for years to come.

Furthermore, we strive to strike the perfect balance of light and warmth, enhancing your beauty while preserving the genuine essence of the moment.
Our approach and style for a pregnancy photoshoot