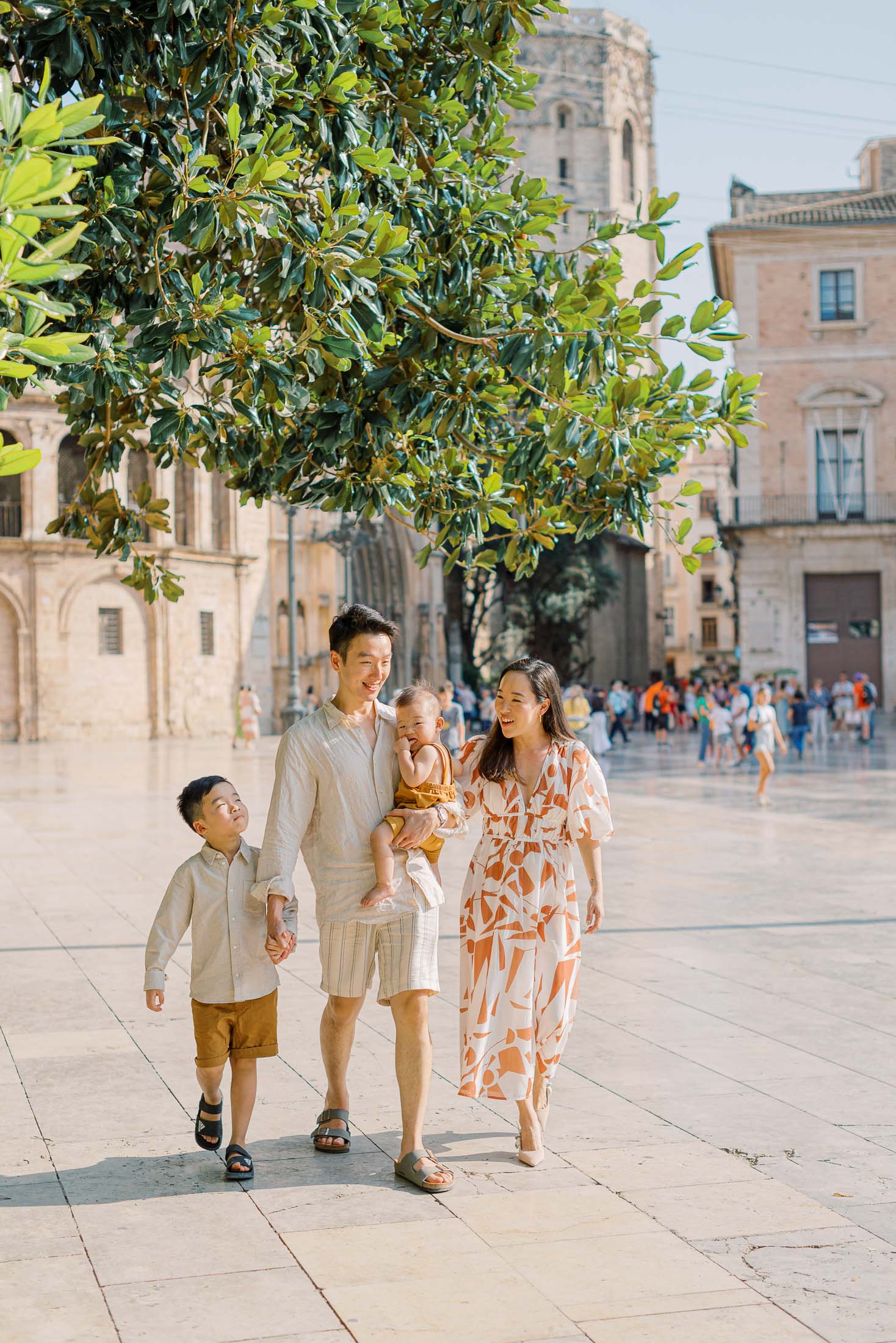 Valencia Vacation Photographer - Photoshoot at Valencia Cathedral
Valencia Cathedral / Valencia, Spain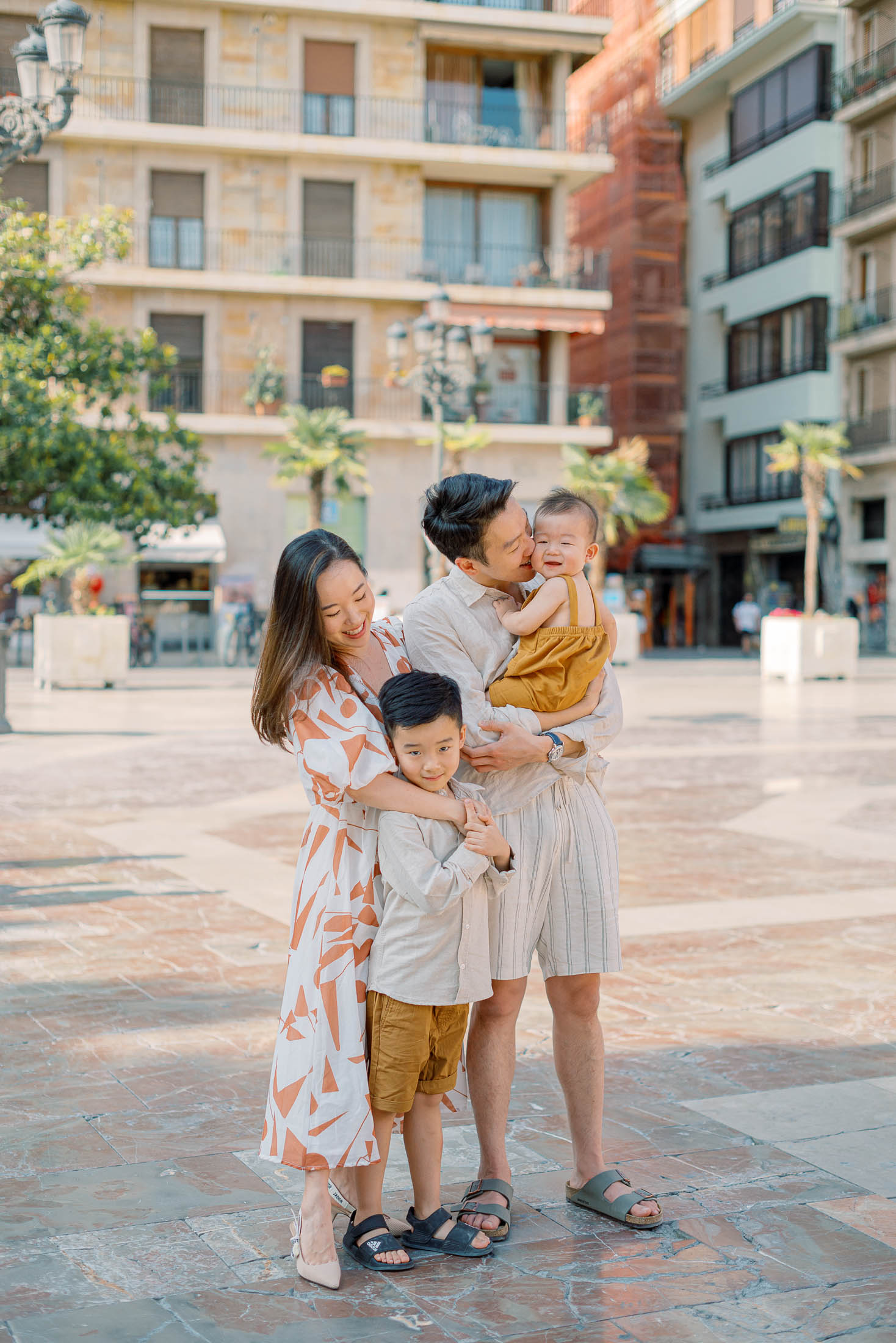 Valencia Vacation Photographer - Photoshoot at Valencia Cathedral
Type: Family Vacation Photoshoot
Duration: 45 minutes
Time of the day: Afternoon
Location: Valencia Cathedral, Valencia
Theme: European summer holiday photoshoot for this family escaping the Australian winter
Find out more about our shoots here.
Looking for a Valencia Vacation Photographer? Embark on a captivating journey through history and Gothic architecture with the Valencia Cathedral route – an exceptional choice for a family or couple photoshoot in the heart of Valencia. Moreover, this historical location offers not only stunning visuals but also an enriching experience for all ages. Immerse yourself in the timeless charm of Valencia Cathedral's surroundings. We'll walk through picturesque alleys, historic squares, and quaint corners that effortlessly enhance your vacation photoshoot. Couples can embrace the romantic ambiance, while families can revel in the joy of togetherness against the backdrop of architectural beauty.
From Australia to Spain: Capturing this family's enchanting summer holiday as they were looking for a Valencia Vacation Photographer. Enjoy their memorable Photoshoot at Valencia Cathedral.
PHOTOGRAPHER VALENCIA CITY OF ARTS AND SCIENCES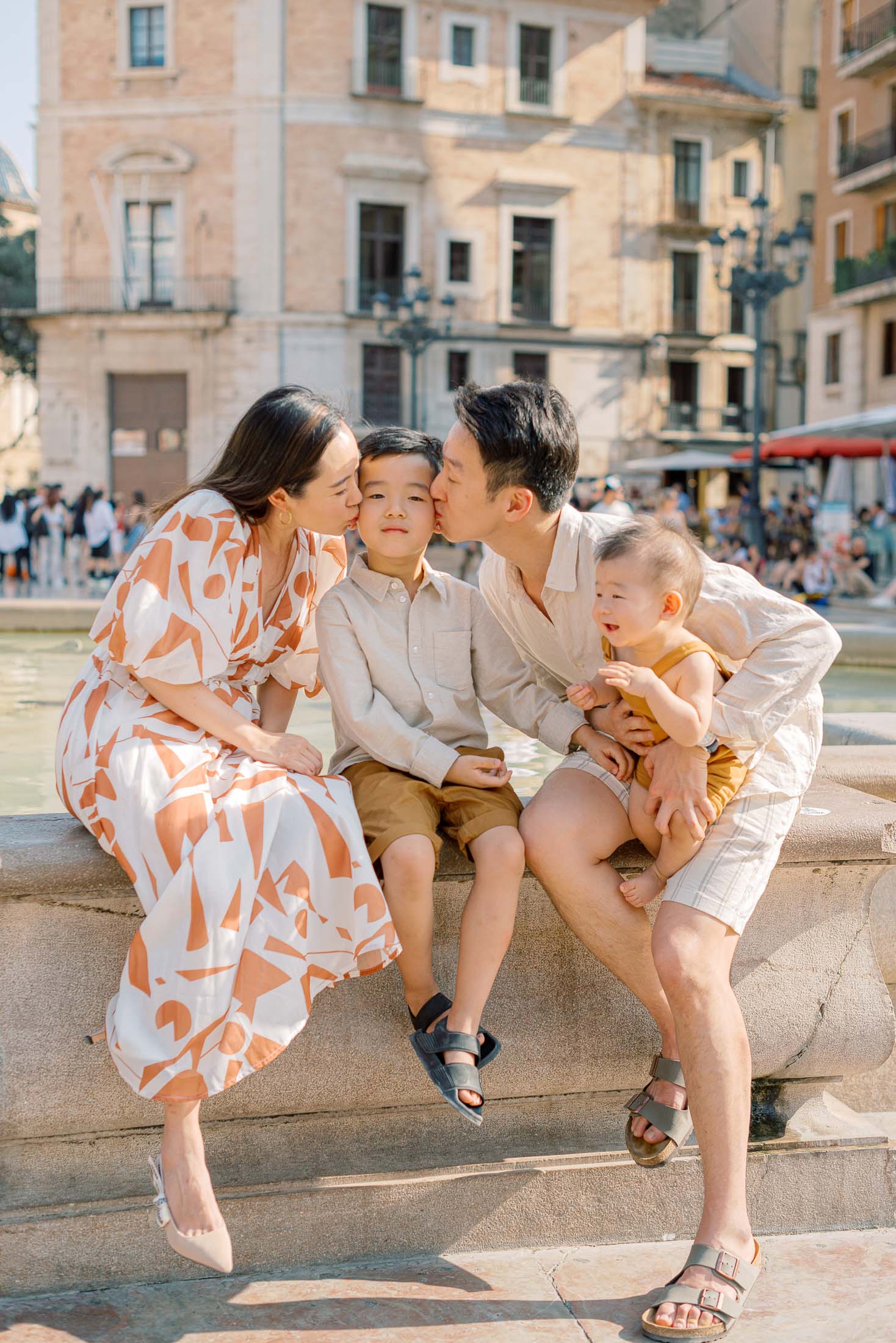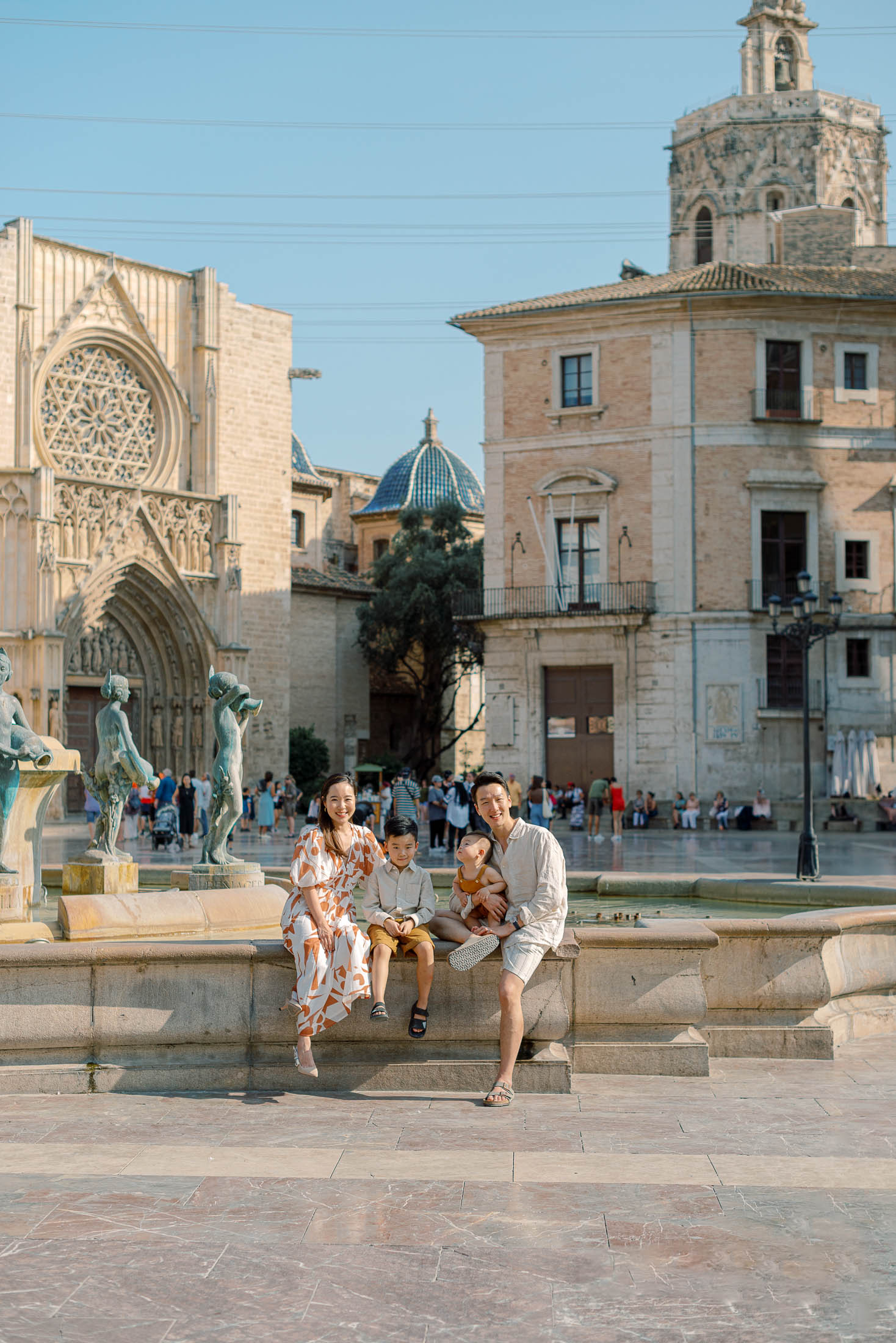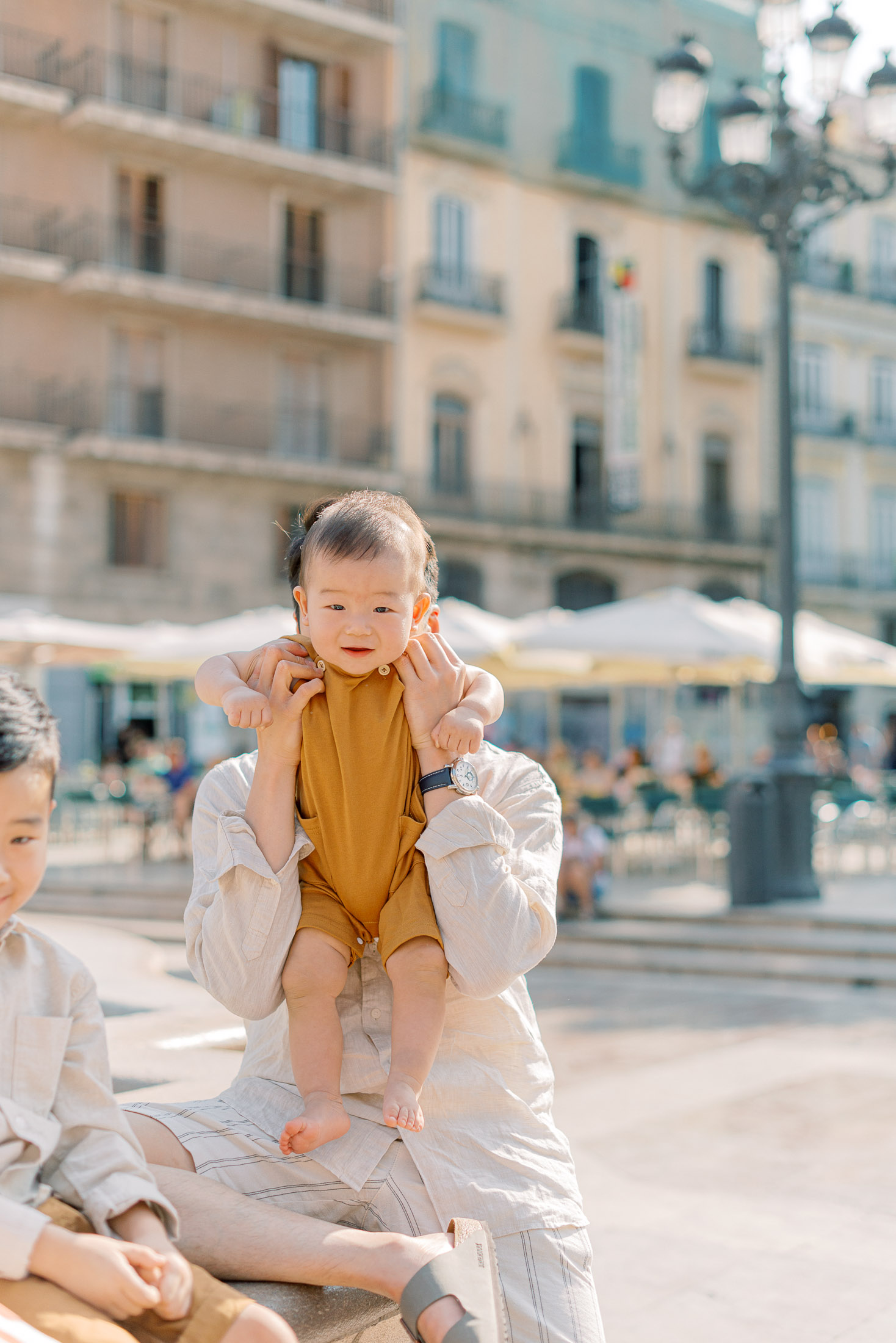 Bring your family closer in an environment that encourages playfulness and exploration.
Elevate your Valencia Cathedral experience with a professional vacation photographer who specializes in turning your moments into cherished memories. As you explore the captivating beauty of Valencia Cathedral, our expert photographer will be there to document your journey in a stunning collection of photographs.Whether you're a couple feeling romantic or a family having fun, our photographer will be there to capture the special times.
Capturing Memories at Valencia Cathedral: Valencia Vacation Photographer
Valencia Cathedral, with its rich history and Gothic architecture in the heart of Valencia. A one-of-a-kind backdrop for your vacation photoshoot.
During the photoshoot, we'll capture the baby's interactions with both parents and their individual experiences during this memorable holiday.
With our natural and relaxed approach, we understand the importance of preserving your family's genuine essence. As a result, our photography style focuses on creating natural and timeless images you'll love for years to come. Lastly, finding the perfect balance of light and warmth, we enhance your family's natural beauty without compromising the authenticity of the moment.
Our goal is to capture emotions with images that reflect the joy and love you share every time you see them.
Our approach and style for a great family photoshoot with a baby or toddler