WEDDING
PHOTOGRAPHER
VALENCIA, Spain
Modern storytelling
Photography & Films
We are a wedding photographers based in Valencia, specializing in Destination and Intimate Weddings. Operating across stunning locations in Costa Blanca like Valencia, Denia, Javea, and more, we're dedicated to crafting timeless images and videos. As your wedding photographer in Valencia and beyond, we capture genuine moments that narrate your journey of love.
YOUR WEDDING PHOTOGRAPHER & VIDEOGRAPHER IN VALENCIA
Embark on a romantic journey with us as your premier wedding photographers in Costa Blanca. Around the enchanting landscapes of Valencia, Denia, Javea, Altea, Calpe, Benidorm, Villajoyosa, Alicante and more we specialize in capturing international love stories as they unfold in the heart of Spain.
As your chosen wedding photographers in Valencia and beyond, we ensure that every chapter of your love story is artistically preserved, reflecting the genuine emotions that make your day truly unforgettable. Allow us to craft timeless images and videos that speak volumes, as we curate the visual narrative of your extraordinary day.
Based in Valencia, we stand as the storytellers for cherished moments with photography & cinematic films. As destination wedding photographers, we have captured the love stories of international couples from the USA, UK, Ireland, the Netherlands, and Norway to name a few. Our lens captures the essence of your journey as you unite in the splendor of Spain's landscapes.
Whether it's an outdoor ceremony bathed in the warmth of the Spanish sun or an intimate celebration under the open skies, we are excited to document your day. Fluent in English, Spanish, and Dutch, we ensure that every your experience is seamless and memorable.
Adding a cinematic video for your wedding coverage is the perfect way to elevate and tell the complete story of your day. Here you can see a few examples of our work as wedding photographers and videographers in Valencia, the rest of Spain and Europe. Learn more about our Cinematic Wedding Films here.
We enjoy being a wedding photographer in Valencia, and capturing love stories with the beautiful light and scenery Spain has to offer. We loved our recent wedding in Barcelona at the Mandarin Oriental Hotel in the heart of Barcelona. Adam & Linds are from the UK and they celebrated their destination wedding in Barcelona in an intimate and romantic setting.
WEDDING
VIDEOGRAPHY
IN VALENCIA
PHOTOGRAPHY & CINEMATIC FILMS
WE CAPTURE PRE-WEDDINGS, ELOPEMENTS
AND INTIMATE WEDDINGS IN SPAIN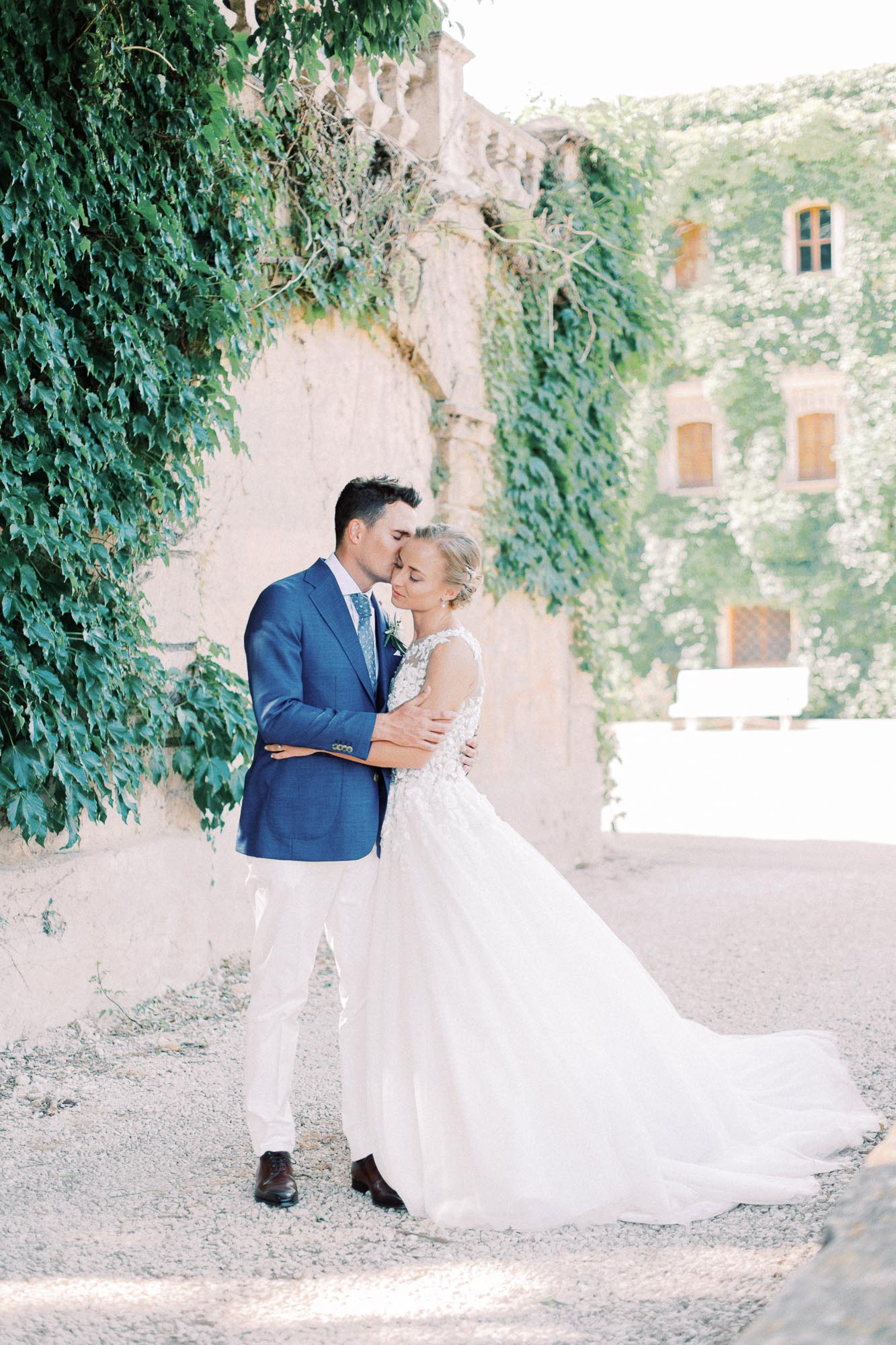 DESTINATION WEDDING IN COSTA BLANCA
FROM INTIMATE TO GRAND, WE'VE GOT YOU COVERED
Based in the vibrant city of Valencia, Comunidad Valenciana we find ourselves nestled close to Alicante, Altea, Jávea and Denia. Our passion lies in outdoor weddings, where stunning vistas complement cherished ceremonies shared with close family and friends. Documenting Costa Blanca weddings, we work in an array of remarkable wedding venues, like Casa Santoja, Casa Benigalip, Finca Marqués de Montemolar, Cala Clémence, Moraira's Yacht Club just to name a few. Whether you seek an intimate villa wedding or a grand seaside event, we stand as a premier destination wedding photographer.
One of the greatest gifts anyone has given me.
I loved a lot of pictures of me for the first time